Pirelli P Zero Tyres Available in Alloa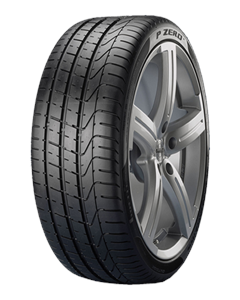 P Zero
A reference point for the Ultra High Performance segment, it is characterised by an asymmetric tread pattern. Ideal for all top of the range sports and high-powered cars, it can also be considered for powerful mid-range vehicles.
A milestone in the development of the Pirelli range, Pirelli P ZERO™ has been chosen as original equipment for the most performance orientated and powerful models on the market. Its asymmetric tread pattern improves braking performance and enhances handling and control. Excellent in wet conditions with improved safety in potential aquaplaning situations.
Its new nano-composite compound ensures maximum grip and stability. The structural integrity of the tyre improves steering response, which is essential in sports driving, and also ensures uniform tread wear.
The special "S-shaped" grooves in the tread area deliver lower cabin noise levels, enhancing driver comfort.
The selection of Pirelli winter and summer car tyres is characterized by the presence of multiple and different cost-effective solutions.
Approved for: Alfa Romeo, Aston Martin, Audi, Bentley, BMW, Ferrari, Ford, GM, Jaguar, Lamborghini, Lotus, Maserati, Mercedes, MINI, Porsche, Seat, Volkswagen